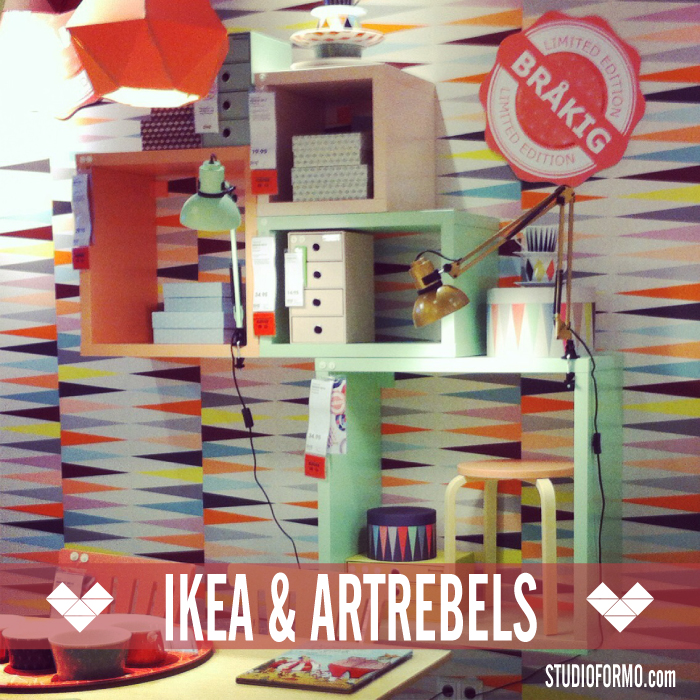 Bråkig (rebellious) is the name of the new IKEA limited edition collection. A result of the collaboration with Danish graphic artist collective ArtRebels. Their shared goal was: "to create a line of limited edition products inspired by the ArtRebels universe; cool, young, colourful, fresh, with a taste of Trailerpark music festival."
We think it's a great match! From this week the Bråkig collection is available in most of the IKEA stores.
Above: our Instagram snapshot of the Bråkig collection at IKEA today.
The inspiring clip below shows how the Bråkig collection was created. For more info and pictures, see the website van ArtRebels or IKEA.